The slag pot is a kind of important container for holding high-temperature slag produced during the iron and steel smelting process.
CHAENG has rich experience in manufacturing slag pots. In the past 10 years, CHAENG has produced more than 50 kinds of slag pots according to the drawings. Whether it's an integrated slag pot carrier, an articulated carrier, or a U-framed carrier, CHAENG can make a suitable slag pot for your slag pot carrier.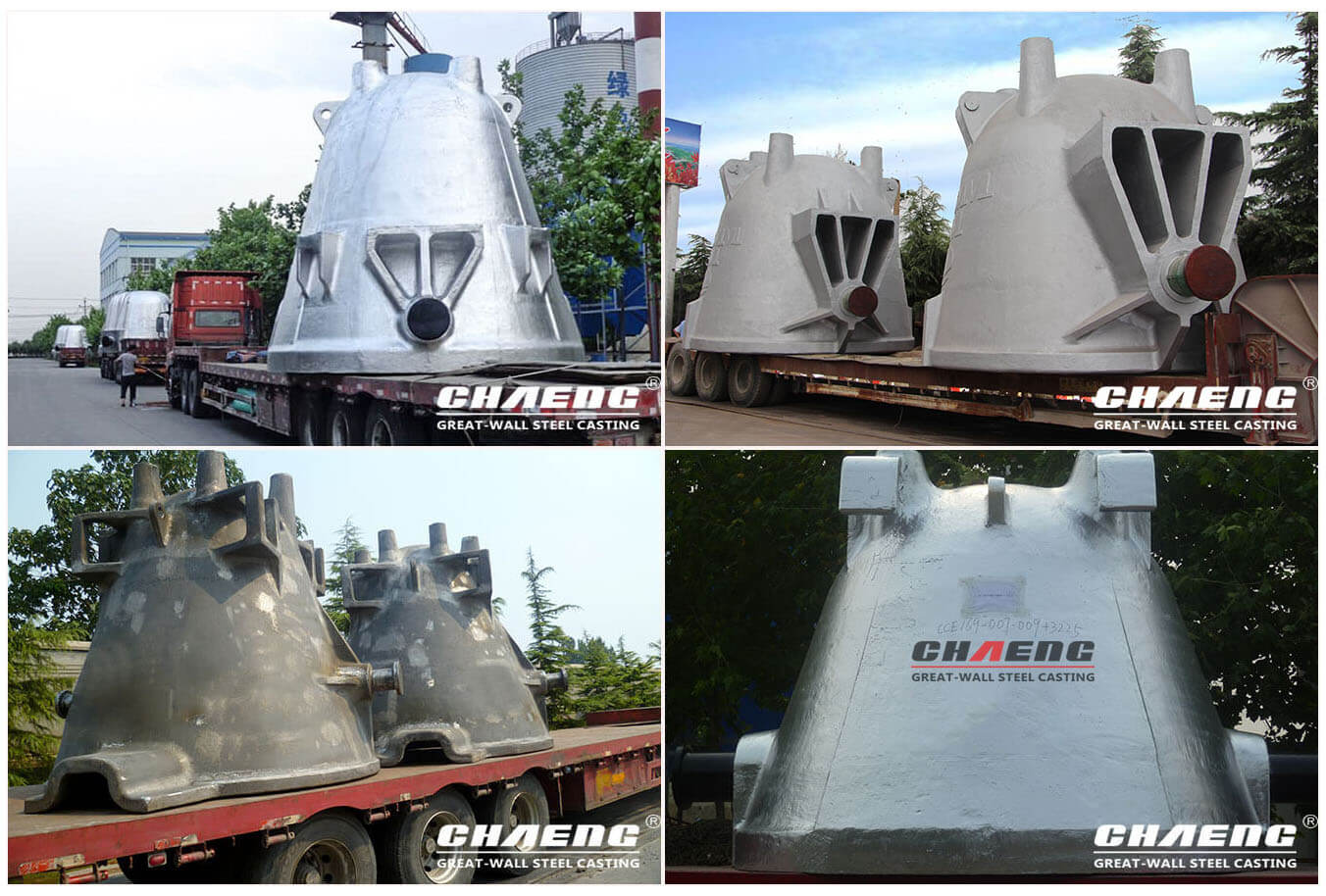 Advanced production equipment, strong strength
CHAENG has two 30t alkaline electric arc furnaces, two (7mx12m and 5mx7m) computer-fully-controlled gas heat treatment furnaces, one large trolley type automatic spray shot blasting machine, one machining (group) center, 8 sets of submerged arc welding machines, 6 sets of quenching and electric furnaces, and 22 sets of lifting equipment with the maximum lifting capacity of 200T.
Strict quality inspection system to ensure reliable quality
CHAENG follows the level-two flaw detection standard and implements 360° non-destructive testing system. There are German OBLF GS-1000 direct reading spectrometer, carbon sulfur analyzer, three element analyzer, mechanical performance testing machine, impact test low temperature tank, impact Testing machine, UT, MT flaw detection equipment, etc.
Advanced casting technology and rich experience in casting slag pots for various types of slag pot carriers from the United States, Germany, Japan and Korea, so that the slag pots produced by CHAENG have been highly recognized as "China's slag pot manufacturing expert" by world-renowned steel groups such as Mittal Group and India Tata Group.